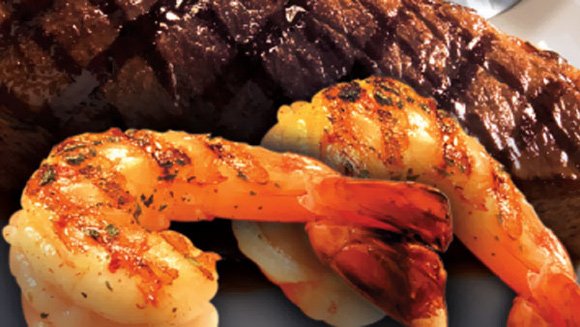 Uncle John's Home-Style Dinner Entrees
Crisp Chicken Tenders
Five crispy chicken strips served with a side of BBQ sauce. – $9.95
Chicken and Shrimp
Two seasoned, grilled chicken breasts with sautéed shrimp served on top of an asparagus cream sauce. – $13.99
Baked Half Chicken
Tender juicy half chicken, baked to perfection and finished with a lemon cream sauce. – $13.99
Ground Steak and Mushrooms
Swiss cheese, fresh mushrooms, and sautéed onions top this grilled ground Angus steak.  A customer favorite! – $10.49
Steak and Shrimp
A eight ounce strip steak topped with five large sautéed or fried shrimp. – $14.99
Icelandic Cod
Seasoned, hand battered cod served with tartar sauce. – $8.99
Open Faced Roast Beef
Thinly sliced roast beef simmered in a brown mushroom gravy, and served atop a slice of garlic toast. – $8.95
Half Slab BBQ Ribs
"The BEST In Town." Seasoned and slow cooked in house, our half slab of ribs comes marinated on our homemade BBQ sauce – $13.99
Chicken and Mushroom
Two seasoned, grilled chicken breasts covered in melted Swiss cheese, and topped with sautéed red onions and mushrooms. – $10.49
We get it, sometimes there really isn't enough cheese. Need more? Smother any entree. Melted Swiss cheese, sautéed mushrooms, and red onions. – $3.49
Above dinner entrees served with a dinner salad, roll, choice of: baked potato, French fries, hash browns, John's Potatoes, garlic mashed potatoes, or Uncle's Wedgies.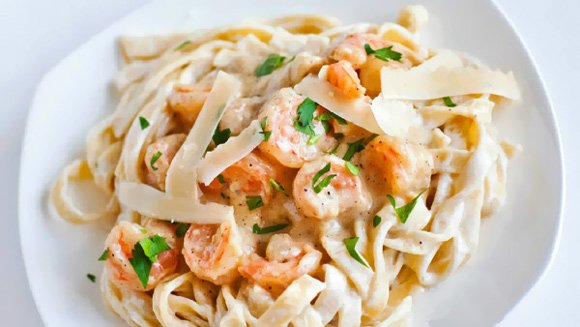 Uncle John's Traditional Style Dinner Selections
Fettuccine Alfredo
Grilled Chicken – $10.99
Sautéed shrimp (7) – $11.99
Mile High Meatloaf
Made with fresh ground beef, minced celery, onions, herbs and spices. Served with a rich gravy and seasoned green beans on the side. – $9.49
Lasagna
Layered lasagna noodles, Italian sausage and beef, ricotta cheese, tomato sauce and baked mozzarella cheese. – $8.99
Spaghetti
Spaghetti cooked Al dente, served in a meatless Marinara sauce. – $6.99 With meatballs. – $8.99
Above dinners served with a dinner salad and garlic toast.
A gratuity of 18% will be added to parties of six or more.
All carry out orders will be subject to a $1.00 service charge. This includes all delivery service orders such as Door Dash, Grub Hub, UberEats, etc.
Consuming raw or under-cooked meats, poultry, seafood, shellfish, or eggs may increase your risk of foodborne illness.