Countdown Time For Our Last Day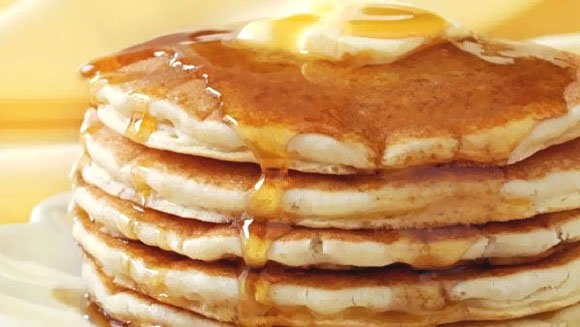 Welcome To Uncle John's Pancake House
Uncle John's Pancake house has been proudly serving the people of Toledo, Ohio and the greater Northwest, Ohio and Southeast, Michigan area for more than 50 years now.  Originally founded in 1963, Uncle John's is still going strong, and in the same location and building!
As you can imagine through the years, we have developed many loyal customers that we prefer to call friends and family. For in fact it is common place for us to serve the grandchildren of patrons who first came in to Uncle John's as children themselves.  Very often we will have three generations at one table.
While much of Toledo has changed, and countless restaurants have come and gone, the pancakes, as well as the rest of the menu items at Uncle John's, are still being served in the same time honored tradition as the were in 1963.  Never fear though, while the traditional dishes are still being served, we have also grown and changed with the times to more identify with the ever changing palates of Toledoans.
So if you are looking for the quintessential stack of buttermilk pancakes, or the perennial favorite of children, the silver dollar pancakes, they are still on the menu.  This said though, you can also find more adventurous culinary items on our menu. Items such as Portobello mushroom omelette, or a new crowd-pleaser, the guacamole burger.
So know matter what you order, you can have confidence that your meal will be served hot, fast, and with all the attention you as a customer deserve.  Our wait staff are trained in the "Home-Style" method of being prompt, efficient and courteous, or as the youth might say today, the "Old School" way!
So the next time you feel like having a home cooked meal, in a family friendly environment with quality food and affordable prices, we hope you will consider dropping in to Uncle John's Pancake House.
We look forward to meeting and serving you!
Thanks, "Uncle John" and Staff!
A gratuity of 18% will be added to parties of six or more.
All carry out orders will be subject to a $2.00 service charge. This includes all delivery service orders such as Door Dash, Grub Hub, UberEats, etc.
Consuming raw or under-cooked meats, poultry, seafood, shellfish, or eggs may increase your risk of foodborne illness.