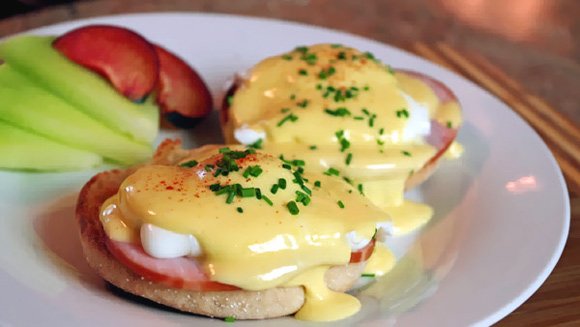 Eggs Benedict – The King of Breakfast Egg Dishes.
Eggs Benedict
A gourmet delight! Two poached eggs over Canadian bacon slices, topped with a rich Hollandaise sauce, and served on a toasted English muffin half. – $7.49
Eggs Oscar
A Foodie's Delight! Two poached eggs over diced Crabb meat, then topped with Hollandaise sauce, and asparagus spears on an English muffin. – $7.99
Portobello Melt
Two sausage patties side by side on top of an English muffin, topped with Portobello mushrooms, and then two poached eggs. All this is then smothered with Swiss cheese, and Hollandaise sauce. – $7.99
A gratuity of 18% will be added to parties of six or more.
Consuming raw or under-cooked meats, poultry, seafood, shellfish, or eggs may increase your risk of foodborne illness.