Beverages Menu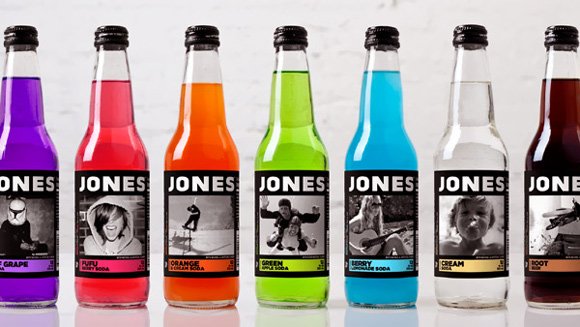 Premium Beverages from Jones Soda
Bubble Gum – $2.29
Cream Soda – $2.29
Root Beer – $2.29
Fufu Berry Soda – $2.29
Berry Lemonade Soda – $2.29
Green Apple Soda – $2.29
Orange or Grape – $2.29
Rock & Rye – $2.29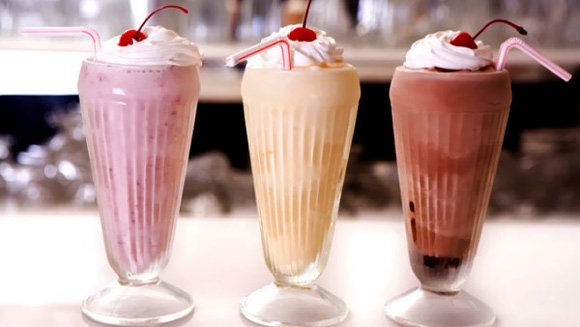 Beverage Selections
Coffee – $2.19
Hot Tea – Your choice of blends by Superior Coffee. – $2.19
2% Milk White or Chocolate – Sm. $1.99 –  Lg. $2.39
Milk Shakes – Chocolate, vanilla, strawberry, peach, blueberry, banana, coffee, pineapple, apple, or Oreo®.  – $2.99
Bottled Water – $1.99
Country Time Lemonade – $2.19
Arnold Palmer – Half lemonade / half iced tea. – $2.19
Decaffeinated Coffee – $2.19
Cappuccino – $2.19
Hot Chocolate – With whipped cream, and sprinkled with Hershey® chocolate chips. – $2.19
Fountain Soft Drinks – Pepsi, Coca-Cola, 7-UP, Diet Coke, Mountain Dew, Diet Pepsi, Bargs Root Beer (includes one refill) $2.19
Iced Tea – $2.19
Strawberry Lemonade – $2.19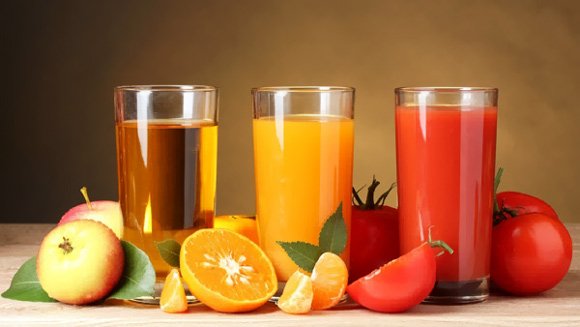 Fruit Juices
Orange Juice – Small $1.99  Large $2.69
Apple Juice – Small $1.99  Large $2.69
Orange-Cranberry – Small $1.99  Large $2.69
Tomato Juice – Small $1.99  Large $2.69
Cranberry Juice – Small $1.99  Large $2.69
Cran-Apple Juice – Small $1.99  Large $2.69
Grapefruit Juice – Small $1.99  Large $2.69
For more than 50 years, as always, FREE coffee for our military service personnel in uniform! We are grateful for your service in keeping this nation free!
See our Alcoholic Beverages Menu
A gratuity of 18% will be added to parties of six or more.
Consuming raw or under-cooked meats, poultry, seafood, shellfish, or eggs may increase your risk of foodborne illness.